Last week we dropped some knowledge on the best under-the-radar places and activities in Pudong. Now it's Puxi's turn.
You might think you know all there is to know on the West side, but don't forget just how massive this city is. We've got a list of ten favorites of ours, the things that not everybody knows about and the kind of things that are much better for it. Enjoy!
Shanghai Insiders


Shanghai is a city that it takes a while to get to know. There are loads of tour groups trying to be the ones to help you out on that, but one of the coolest is Shanghai Insiders. They offer motorbike sidecar tours of varying lengths around the city; it's a great way to not only get to know the city quickly, but also to feel like kind of a badass while you're doing it. Info can be found at www.shanghaiinsiders.com.
Sip 'n' Paint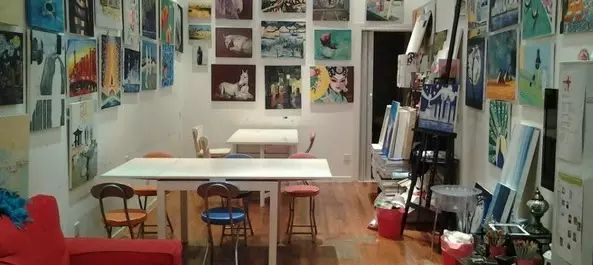 This is one for the aspiring artists among you… and the ones that aren't aspiring artists yet and need a little, uh, something to help them along the way. Yes, Sip 'n' Paint is an art studio that offers painting instructional gatherings so focused on a relaxed atmosphere that they live up to their name and get wine involved too. They do a range of sessions, which are reasonably priced as well. The studio is at 368 Shanxi Lu, near Fuxing, but check their website www.sip-n-paint.com for more info.
Shanghai Supper Club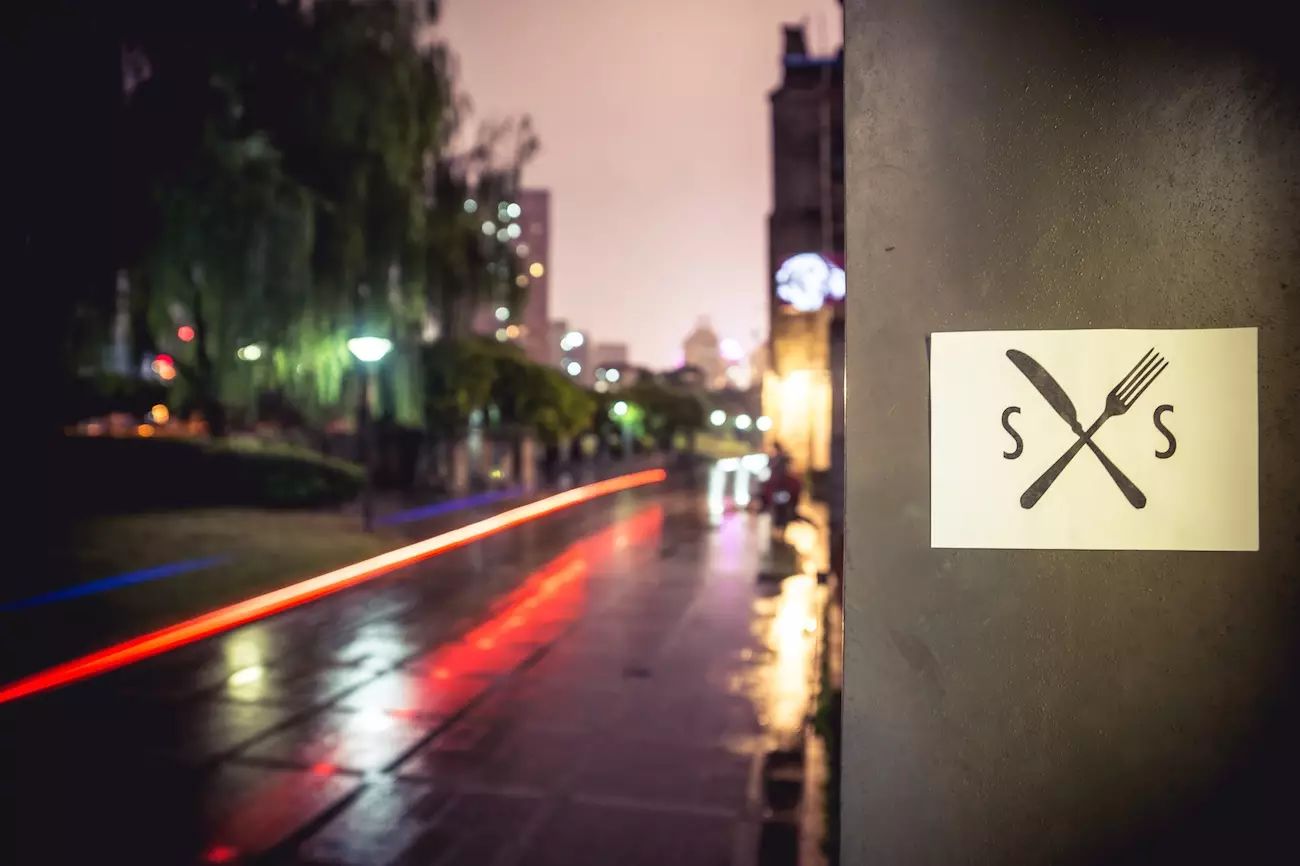 A regular underground event for Shanghai's foodies, Shanghai Supper Club meets for covert reservation only dinners at a different location, with a different chef, every time. We'd say more, but we would want to spoil the allure. To get an invite you need to signup via email; you can do that by visiting www.shsupperclub.com. All reports say it's  great experience, if you can swing yourself an invite.
1933


Architecture buffs will like this one; 1933 is a huge, awesome designed old abattoir, (aka slaughterhouse), designed by British architects way back when. Now it's been converted in to a space that houses restaurants, stores and offices and really rewards aimless wandering. Seriously, parts of it look like an Escher painting. It's at 10 Shajing Lu, up in Hingkou not far form Hailun Lu metro on Lines 4 and 10. Hongkou has a lot to offer, actually, and is good for weekend exploring. Lots of history, as it used to be inhabited by legendary Chinese writer Lu Xun as well as thousands of Jewish refugees that fled here in WWII and whose influence can still be felt in the buildings on Zhoushan Lu, close to the Jewish refugee museum on Changyang Lu.
Danshui Lu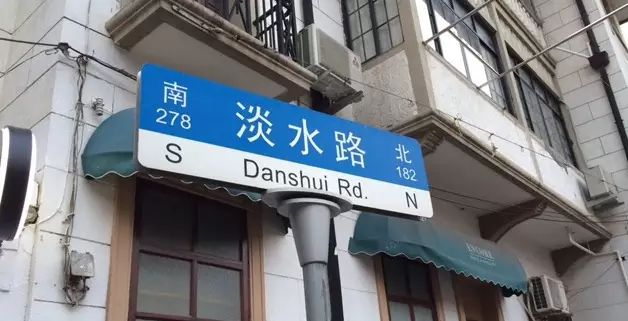 If you want to hit a bar street in Shanghai but don't much enjoy the uber-gentrified environment and drunken expat hordes of Yongkang Lu, Danshui Lu is a must. A short walk from Xintiandi, it houses a mass of tiny bars and restaurants where you can find decent, reasonably priced food and drink along with genuinely good vibes, with enough local flavor to feel like you're actually in China. A place for the more discerning partier. The section that gets going in the evening is near the block north of the cross with Fuxing Lu.
Expat Cucina

Expat Cucina is a blog run by Italian expat Dani and dedicated to food in Shanghai; on there you'll find tips on the best places to pick up your own groceries in Shanghai, recipes and other online foodie goodness. What elevates it to hidden treasure status, though, are the real world services that Dani offers. These include birthday parties, corporate events and even ayi training. Best of all are the regular cooking classes. Next up is a session on Squid Ink Risotto and Ricotta Mango Lime Parfait. You can find all the info at www.expatcucina.com.
X Club Lazer Tag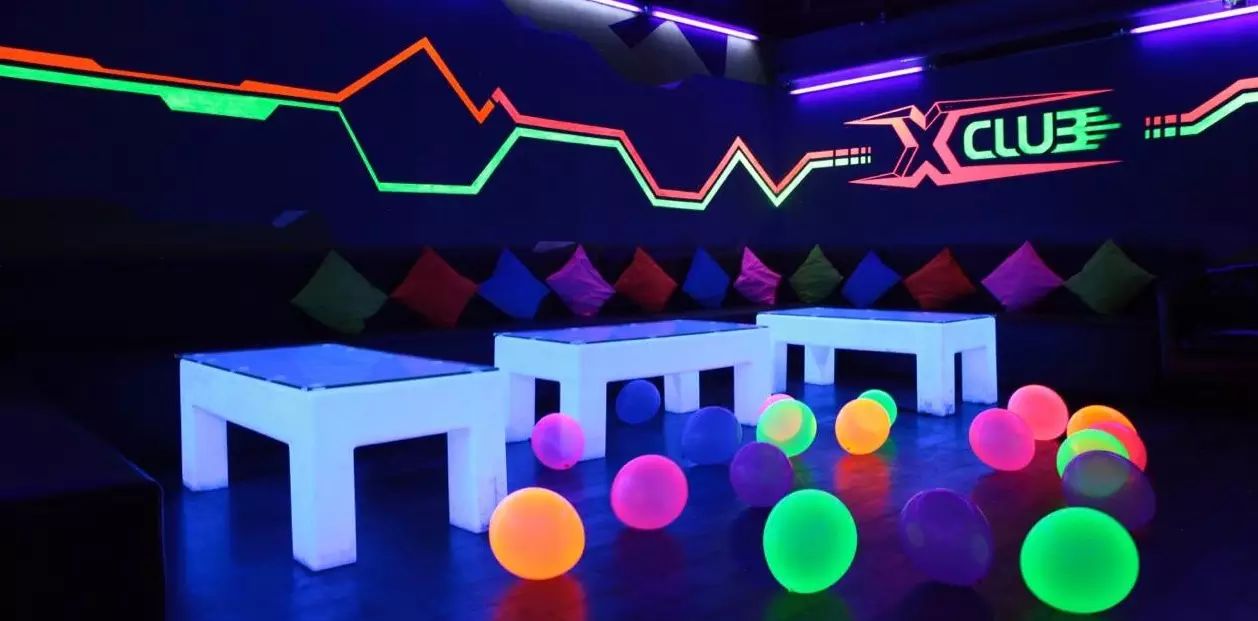 A combination of drinking and lazer tag… what's not to love about that? X Club offers the full lazer tag experience, neon lit dystopian vibe and all – alongside a bar and club area. There are a few private functions rooms too, so it's basically an ideal spot for a nostalgic grown-up birthday party. Or just a Friday night, whatever. That's at 366 Zhaojiabang Lu.
Little Catch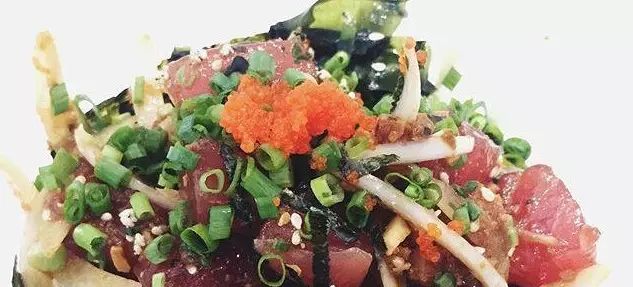 Do you know what Poke is? It's a Hawaiian salad made with raw fish, and it's also delicious. Little Catch serves this up along with other sea-related things like smoked salmon bagels. The place started life as, and still basically is, a neighborhood fishmonger in the Former French Concession; the food menu came into being back in July. If you're the kind of person that would shop at a quality local fishmongers like this, you'll find much more to love too; along with the aforementioned ready-to-eat poke bowls they also whip up Bloody Mary Oyster Shots. Definitely worth checking out; you can find 'em at 247-6 Wulumuqi Lu.
Flask (& The Press)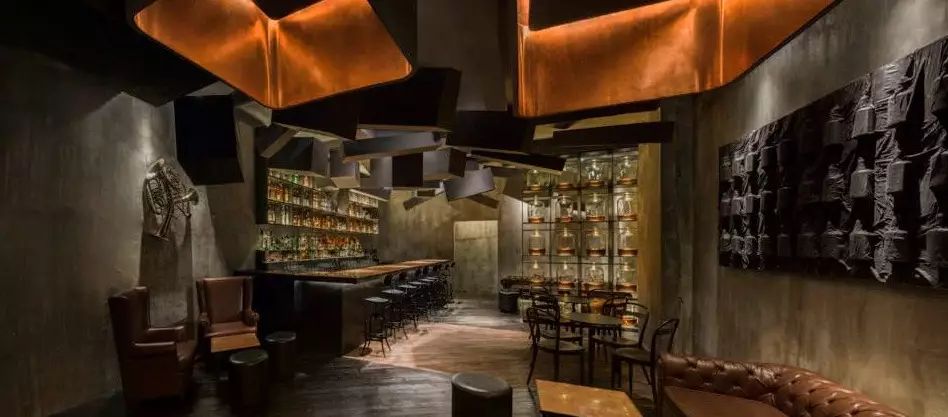 Shanghai has had a speakeasy boom over the past couple of years. Seriously, loads of "hidden" cocktail bars have been springing up trying to get you to drop a whole red note on a cocktail. Flask distinguishes itself in three ways. First off it's actually hidden, as you have to go through a tunnel behind a vintage Coca Cola machine in a sandwich shop to find it, which is just cool. Second, the cocktails are good and fun too; they do stuff like give you an empty glass along with a fake book that has a flask of booze hidden in it. Finally, the space it's hidden behind just started slinging a variety of grilled cheese sandwiches that are, by all accounts, crazy good. You can also mix and match and have a cocktail with your sandwich out front. That's at 432 Shaanxi Nan Lu.
Paradox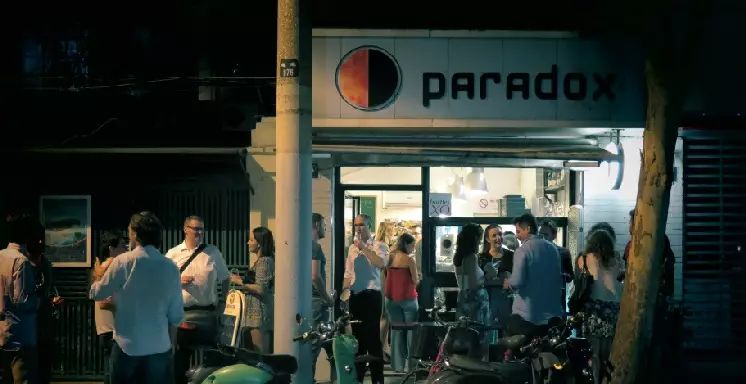 A tiny, locally run coffee shop at 890 Wuding Lu in Jing'an, Paradox is a hidden gem that serves cheap, high quality cups of coffee and great sandwiches for around just RMB 30. They have room for a single table outside, which is a great place to while away a couple hours on a sunny afternoon. They also hold weekly wine tastings on Thursdays, hosted by yours truly, BottlesXO, where you can taste a wide range of our wines. That's a photo of one of our tastings up there; looks fun, doesn't it?